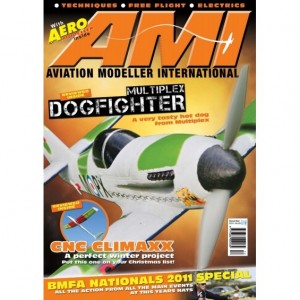 Volume 17 Number 1
Preflight
Heard at the Hangar Doors
Shoptalk
New Products review
Incoming
Reader's Talkback! Got a beef, useful comment, or sound advice on any aspect of the hobby that you'd like to pass on?
The Editors Cut
Blustery Barkston Heath plays host to the biggest meeting on the calendar, where once again records were broken!
Scale NATS 2011
Alex Whittaker takes his cameras to the most prestigious scale competition in the land
BMFA NATS Showline 2011
They've tried a number of formats in the past, but Whittaker reckons that this year's Showline hit a winning formula
F3A Aerobatics
A cold and blustery Barkston makes this years F3A Nat's a challenge for all!
Heli NATS 2011
Julie's Nat's – bright and breezy – the weather or the competitors?
Pylon NATs 2011
Go fast – turn left – repeat until instructed otherwise!
Talking Electrics
The fastest aeroplane of WWII came from the prolific work shops of Messerschmitt. This rocket powered experimental machine has long been an aeromodelling icon – Rick Morris loves his!
Multiplex Dogfighter
Multiplex's new fast foamie – a highly durable 'Fun-Fighter' with superb handling qualities and great looks!
Think of a number
PART 10: Flying Weather
Woody Heaven
Climaxx Compact 2m span electric glider CNC kit
Millers's Tales
Judging whether a model is just small or far away can be difficult!
Webwalk
Mike Evatt walks the world wide web once more
What, Where, When
Classified events diary
Aeromodeller
Control Line MATS 2011
When the wind blows – 'Fast-Aerobatic-Rotating-Things' from super snapper Mike Parry during a very breezy 2011 Nats!
In Scale Circles
Bernard Seale reports on the Scale C/L scene at this years Nats!
Bestshot
Richard Crapp's 1:3 scale Laser powered Ryan PT 22
The 27th Moncontour Deux Minutes
Mike Evatt reports on the FA1 'Mini' Competition in France and catches up with the Junior European Free Flight Championships
Breezy F/F Action!
A look back at July'sBMFA East Anglian Gala from a less than still Sculthorpe