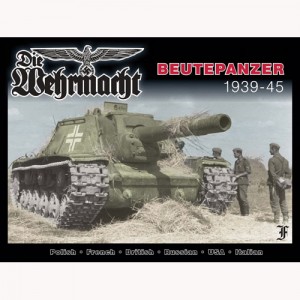 Captured Enemy Armour in Wehrmacht Service, 1939-1945
Very little reference material is available regarding captured enemy war material in service with the Wehrmacht during the Second World War. Beutepanzer (beute means booty) fills that gap. – Focuses on captured Western vehicles used by the Germans in Poland, France, the Balkans, North Africa, and Normandy
Covers early campaigns in the Western and Eastern theatres up until 1945
Features hundreds of historical photos from WWII veterans and archives.
Presents the stages of enemy vehicles, from destruction and abandonment to evaluation and reimplementation.
210 x 340 mm 700 colour and b/w photos 9780985521233