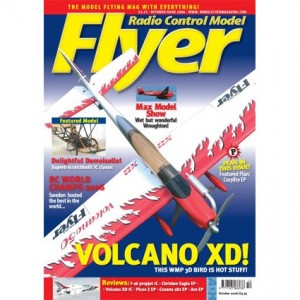 Rally Retro – BMFA Power Nats – Pt.1
All the scale action from Barkston Heath
Competition! Medevac Twister
Win one of these super little contrarotating rotor helis…
Nostalgia – Halcyon Days
Vintage FF rally round-up…
Feature – Engineering Excellence – Pt.1
The story of a very special model engine…
Plan feature – Vampire
An EDF built-up RC model of the DH classic.
Feature – Sical
A new kind of fuel for model IC engines…
Star Model – Cold War Killer!
A gas turbine Mig 21 Fishbed…
Rally Retro – Rockets in Rumania
Top level competition reaches new heights…
Multi-role Mustang!
Hangar 9's semi-scale trainer has slow speed refinemnets…
Medevac Twister!
J Perkins new and improved ep heli.
Motor Mouth os fl70
We test the new os 4-stroke for sports fliers…
Mini Mag
Multiplex's foam park flier…
Svist!
Reichard's artf ep soarer is a high flier!
Shipping & Delivery Charges On Back Issues
Free postage to all UK destinations
Shipping to European destinations is charged at £1.50 per issue
Shipping to Worldwide destinations outside Europe is charged at £2.70 per issue