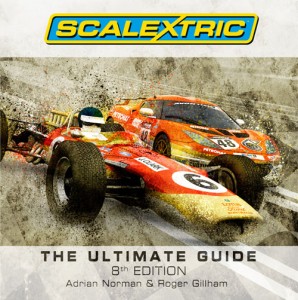 In it's 8th edition the Scalextric Ultimate Guide by Adrian Norman and Roger Gillham is the ultimate collectors item for any slot enthusiast.
This book is currently in production and will contain thousands of photographs and over 700 pages.
A substantial reference tool and guide to the history of he Scalextric brand.
This book is now available and ready to be shipped and delivered in the UK, Europe and World-wide by courier (UPS).
We will require you to fill in a telephone contact number during the order process for the courier.
ISBN: 978-0-9554499-1-8