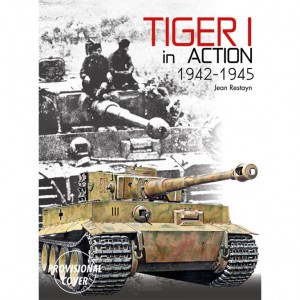 • A fantastic book containing over 1000 pictures of the famed German tank, the 'Tiger'.
In April 1941, two months prior to operation 'Barbarossa', Adolf Hitler ordered the development of a heavy tank, armed with the famed 88mm gun. This tank became a legend in its own time. Feared by its adversaries and liked by its crews, the Tiger etched its mark in history and the legend carries on, 60 years after the end of the war.
This compilation of the two volumes dealing with Tiger units on the Eastern Front, the Western Front, and Africa, features almost a thousand period pictures, mostly unpublished, and more than 80 full-colour plates by the author: tank profiles, details of markings and insignia, camouflage, and a short history of each Tiger unit. This edition has been revised and augmented, with more accurate captions as to dates and locale, together with new illustrations and a chapter on additional units.
978-2-352502-94-4
Paperback 290 pages
310 x 240mm