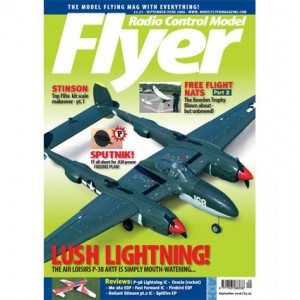 Free Flight Contest – Bowden TrophyMike Parry reports from Barkston Heath…
Freebee Plan – Sputnik!FF fun with this all-sheet spacie for .020 power…
Test Pilot – Kellett Autogyro!We check out a special range of kits from the USA…
Nostalgia – Halcyon DaysMore action from the vintage scene…
Rally Retro – Model Flyer Scale TrophyThe inaugural scale meeting at North Berks MAC
Rally Retro – Ebenezers Gallery!So many different types, we take a second shot….
Test Pilot – P-38 LightningWe check out Air Loisirs ARTF version of the classic WW2 twin.
Test Pilot – Consult the Oracle!Estes video camera carrying rocket on the launch pad…
Test Pilot – Me 262 EDFAn RC ARTF Foamie from CC Lee…
Test Pilot – Firebird!Mtroniks ARTF EDF Foamie – fast and great fun!
Test Pilot – Spitfire EPA neat little EP ARTF from RCM Direct.
Test Pilot – Fast Forward!CML's ARTF pylon racing machine on test…
Workshop – Cad for Beginners pt.4The final part of our introductory course…
Workshop – Stinson Scale – pt.2Upgrading the wings of the Top Flite Giant Scale Reliant kit.
Shipping & Delivery Charges On Back Issues
Free postage to all UK destinations
Shipping to European destinations is charged at £1.50 per issue
Shipping to Worldwide destinations outside Europe is charged at £2.70 per issue