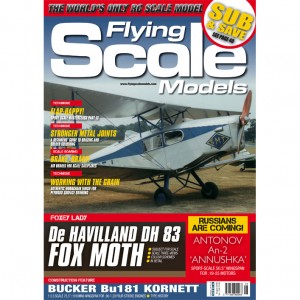 Renew your subscription to Flying Scale Models magazine here.
Take 24 issues and receive Three FREE GIFTS worth over £25
Modelcraft Adjustable Piercing Saw Frame
• Accepts blades between 60-160mm
• Accommodates broken blades
• Accommodates piercing saw blades x36
Modelcraft Piercing Saw Blades x 36
Modelcraft Soft Grip Craft Knife #2 Set (125mm)
This 7 piece set includes: Quality #2 handle with inbuilt soft comfort grip, Magnetic end for picking
up blades or other metal components, 6 various useful blades, Storage case, For cutting out shapes in
paper, card, foil and decals, Ideal for scrap booking, paper craft general craft & hobby tasks.

IMPORTANT – Please select your correct area either UK, Euro or World from the below pull down menu.