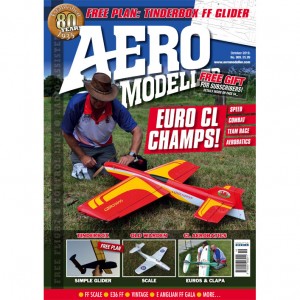 04 HEARD AT THE HANGAR
DOORS
EDITORIAL, NEWS AND VIEWS.
07 UP AND COMING
CALENDAR OF EVENTS FOR THE
NEXT MONTHS.
08 ENGINE AUCTION
DAVE HIPPERSON ON ENGINES
FROM THE LATE RON DRAPER'S
COLLECTION.
EUROPEAN CL CHAMPIONSHIPS
10 EURO F2B AEROBATICS
STEVE WHITE GIVES HIS
IMPRESSIONS OF REPRESENTING
GBR FOR THE FIRST TIME.
16 EURO F2A SPEED
TOP SPEED MAN PAUL EISNER
REPORTS ON THE WORLD CUP
AND EURO.
20 EURO F2C TEAM RACE
PILOT AND PIT DUO BARKER/TRICKER
COVER THE TEAM RACE.
24 EURO F2D COMBAT
GRAHAM IVES REPORTS ON COMBAT
AT THE EUROS FOR AM.
28 FREE PLAN – TINDERBOX
GARETH EVANS' SIMPLE SPORTS
FF GLIDER HARKS BACK TO
EARLIER DAYS.
38 SCALE MATTERS
BILL DENNIS REVIEWS THE NEW
SEASON'S BUILD OF FF SCALE.
44 E ANGLIAN GALA
MIKE WOODHOUSE ON THE FF
ACTION AT SCULTHORPE.
46 CLAPA CHAMPS
THE HOME INTERNATIONAL AND
CLAPA CL AEROBATICS EVENT
BY PETE TINDAL.
48 STARTING E36
PART 3. WILL CHRIS EDGE'S THIRD
E36 MODEL BE THE ONE?
56 OLD WARDEN
THE SCALE WEEKEND IS
PHOTO-REPORTED
BY ANDREW BODDINGTON.
60 FOR OLD TIMES' SAKE
A VINTAGE PERSPECTIVE FROM OZ
BY DON HOWIE.
66 TAIL END CHARLIE
THE THOUGHTS OF CHRIS OTTEWELL.