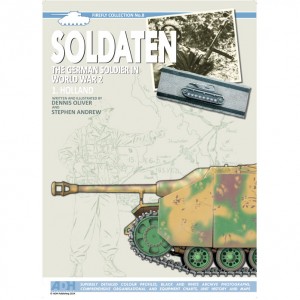 Firefly Collection No 8 - Soldaten The German Soldier in World War 2. Volume 1. Holland
ADH Publishing, in collaboration with The Oliver Publishing Group, presents the eighth title in the Firefly Collection. Author and illustrator Dennis Oliver is joined in this title by renowned military artist Stephen Andrew to showcase the men and armoured vehicles that held the German lines in the Netherlands through 1944 and 1945.
Title number eight includes
– 13 pages of brilliantly rendered and painstakingly researched colour artwork by Dennis Oliver and guest artist Stephen Andrew
– Black and white period photographs sourced from the world's major archives and private collections
– Background history
– Detailed orders of battle and tables of organisation
– Campaign maps and diagrams
Each book in this series is an invaluable resource for the modeller, military enthusiast and general reader.
In stock and now shipping