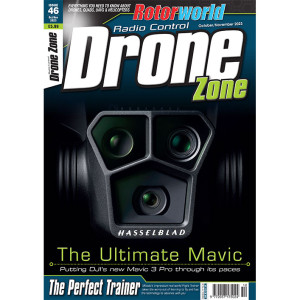 Subscribe now and never miss an issue of DroneZone with Rotorworld Magazine!
We will send the mag directly to your door as soon as it is printed so you can see the latest drones and reviews without having to leave the house
How about giving a one year subscription to DroneZone/Rotorworld Magazine as a gift? Just give us the details of the recipient and we will do the rest.
Shipping & Delivery Charges On Subscriptions
Free postage to all UK destinations
Shipping to European destinations is charged at £12
actual cost of shipping is over £15
Shipping to Worldwide destinations outside Europe is charged at £17,
actual cost of shipping is over £22