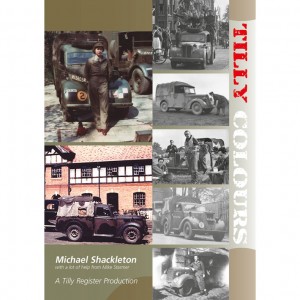 The intention of this profile is to highlight the many and varied colour schemes applicable to Austin, Hillman, Morris and Standard Light Utilities – Tillys – during the war years. Indeed, the general colours here are equally applicable to all other British military vehicles of the period.
The problem of identifying British wartime colours has always been a tricky one. Throughout the war, there were many interpretations of not only the official camouflage schemes, but also of the colours themselves.
Virtually every photograph in the book is a black and white picture of a Tilly in military service during the war. With the invaluable help of Mike Starmer, who has long been recognised for his work in identifying these colours and patterns, the book contains a colour explanation so that the photographs can be usefully interpreted. Wherever possible, an illustration and explanation of the vehicle's unit markings is provided.
It opens up a wealth of suggestions for accurate liveries that would be appropriate for use on either a restored vehicle or a scale miniature. Hopefully, this little book makes it clear to both modellers and vehicle restorers/owners that there is more than just one plain green colour scheme available to them. British wartime camouflage is equally as interesting as those used by the opposing Axis forces.
A5, 62 pages, 122 photographs and diagrams.