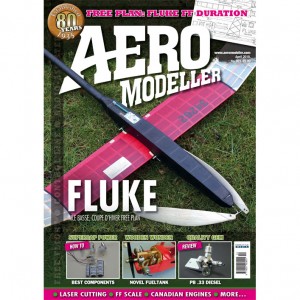 04 HEARD AT THE HANGAR
DOORS
EDITORIAL, NEWS AND VIEWS.
07 UP AND COMING
CALENDAR OF EVENTS FOR THE
NEXT MONTHS.
08 WESTON MODELS
ANDREW BODDINGTON VISITS THIS
TRADITIONAL MODEL SHOP, THE
SOURCE OF WEST AND ED ENGINES.
12 SCALE MATTERS
BILL DENNIS ON THE LATEST
IN FF SCALE.
16 OPTIMISING SUPERCAPS
CAPACITORS FOR SMALL MODELS
AND HOW TO SELECT THE BEST
POWERTRAIN, BY BOB LEE.
20 SWR ARIZONA
THE SONORA DESERT USA IS THE
VENUE FOR THIS FF DURATION
EVENT. REPORT BY
MIKE WOODHOUSE.
24 DIY FUEL TANKS
RICHARD PRESTON DESCRIBES
USING PLYWOOD TO CONSTRUCT
BESPOKE FUEL TANKS.
28 FREE PLAN – FLUKE
PLAN FOR A SLIGHTLY UNORTHODOX
LOW WING F1G COUPE DESIGNED
BY SPENCER WILLIS. DESCRIBED
BY MIKE WOODHOUSE.
38 ENGINE REVIEW – PB .33
THE HIGH QUALITY SMALL DIESEL
MANUFACTURED BY PETER BURFORD
IS REVIEWED BY BRIAN WINCH.
44 BETTER… RETRIEVAL
MORE ANECDOTES AND ADVICE
FROM DAVE HIPPERSON.
50 CANADIAN ENGINES
LOCAL LAD ADRIAN DUNCAN LOOKS
AT EARLY PRODUCTION MODEL
ENGINES IN CANADA.
56 DIY LASER CUTTING
PART 2. BRYAN GOSTLOW SHARES
HIS EXPERIENCE OF LASER-CUTTING
BALSA.
61 GRAVITY FLUCTUATIONS
IS THERE AN "EDGE" YOU ARE
MISSING WITH YOUR FF
DURATION LAUNCH?
62 IN SCALE CIRCLES
RONNIE TRIBE ON THE COMPLETION
OF HIS 4 EDF CL SCALE MODEL.
66 TAIL END CHARLIE
THE THOUGHTS OF CHRIS OTTEWELL.