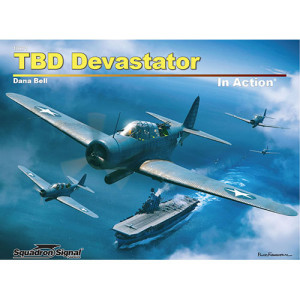 PRE ORDER AWAITING DELIVERY
Squadron Signal Publications is excited to offer this brand new 176 page TBD Devastator in Action book. This book is written by author Dana Bell. Cover artwork is done by Piotr Forkasiewicz.
This books is 176 pages.
In Action books are books that trace the development of a single type of aircraft, armoured vehicle, or ship from prototype to the final production variant. Experimental or "one-off" variants can also be included. The first In Action book was published in 1971.