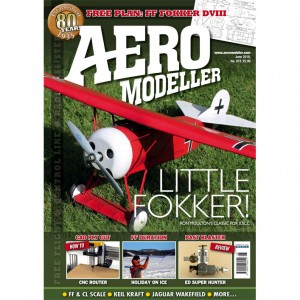 04 HEARD AT THE HANGAR
DOORS
Editorial, News and Views.
07 UP AND COMING
Calendar of events for the
next months.
08 POWER TRIP –
ED SUPER HUNTER
Time travel with this large RC diesel
reviewed by Maris Dislers.
12 KEIL KRAFT
Ripmax relaunch six of the best from
the KK range.
16 HOLIDAY ON ICE
Mike Woodhouse reports on the last of
the FF series held on a frozen lake.
21 COVER TO COVER
Book reviews by Chris Ottewell.
22 CUTTING EDGE
Chris Ottewell shares Will Knight's
experience on sharpening blades.
24 RADLETT
Dave Hipperson explains how he got
permission to fl y on the old aerodrome
in the 1980's.
30 FREE PLAN – FOKKER D.VIII
Ron Moulton's classic scale design for
small engines.
40 OOZNEST CNC ROUTER
Shaun Garrity with a computercontrolled
router suitable for ply, metal
and other materials.
46 FROM THE ARMCHAIR
Stuart 'Supercool' Sherlock on
Focke-Wulf jet designs and more…
52 SCALE MATTERS
Bill Dennis shares the new season's
builds from FF scale modellers.
58 JAGUAR
Dave Bishop remembers the iconic Ted
Evans designed Jaguar Wakefi eld.
62 IN SCALE CIRCLES
Ronnie Tribe looks forward to
competing in 2018 CL events –
scale and speed!
66 TAIL END CHARLIE
The thoughts of Chris Ottewell.