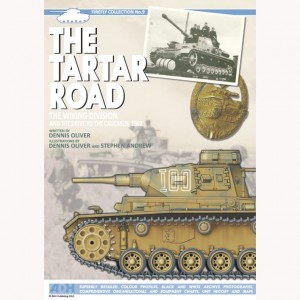 Firefly Collection No 9Â -Â The Tartar Road The Wiking Division and the Drive to the Caucasus, 1942
ADH Publishing, in collaboration with The Oliver Publishing Group, presents the ninth title in the Firefly Collection. Author and illustrator Dennis Oliver is joined in this title by renowned military artist Stephen Andrew.
Each book in this series is an invaluable resource for the modeller, military enthusiast and general reader.